INTERVIEW: NERVO on Humble Beginnings, Pizza & Plans for 2018 (VIDEO)
We can all agree that there is nothing quite like a slice of pizza, especially when it's New York City pizza. So, when NERVO came to visit iHeartRadio, we HAD to take the girls out for some delicious, cheesy za.
NERVO, comprised of Australian twin sisters Miriam Nervo and Olivia Nervo (Liv and Mim for short), have been songwriting for years since they were in their teens. They've helped pen songs for artists like Kesha, and even co-wrote David Guetta's Grammy Award-winning single "When Love Takes Over," which features Kelly Rowland.
Aside from their songwriting talents, the girls also produce their own original music, and tour around the world for most of the year as one of the most energetic DJ duos you'll ever see. Last year, NERVO teamed up with artists like rapper Chief Keef ("Champagne"), Sofi Tukker ("Best Friend"), Wolfpack ("Like Air"), and more. And now that it's 2018, the girls are ready to drop some more new tunes.
While catching up with NERVO, the sisters opened up about coming from humble beginnings, almost quitting music for dental hygiene school, and their plans for 2018. Read on below.
On the pizza in their native Australia:
"Pizza's good everywhere. You know the, the joke about pizza? Pizza's like sex. Even when it's bad, it's good." 🍕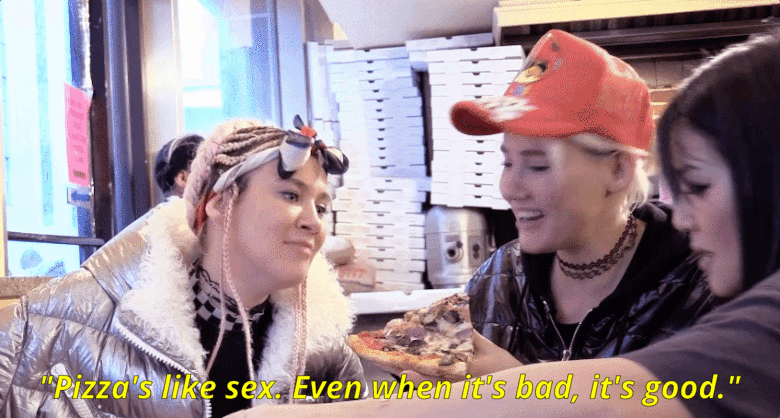 On how they got into music & songwriting:
Liv and Mim studied music in school and began writing songs when they were just 15 years old. "That's what we did. Like, after school [and] on weekends. We met a producer," they explained. "But we sang. So he used to get us to sing his demos, so then he could pitch them. So after our voice was on a few of his songs, then we started writing with him. And then we just got the bug and we loved it."
On their humble beginnings:
"We were sharing, five of us in a two bedroom, disgusting place. It was Harrow Road and back then, Harrow Road was really dodgy. I mean, it's still dodgy. During the day we'd work in the studio, at night we'd work in bars and restaurants," the girls recalled. "And then we started just ... living the dream."
They added, "And we shared a bedroom. So that's the way we would keep rent down and all that kind of stuff. So if it wasn't for each other, we wouldn't have survived those early years."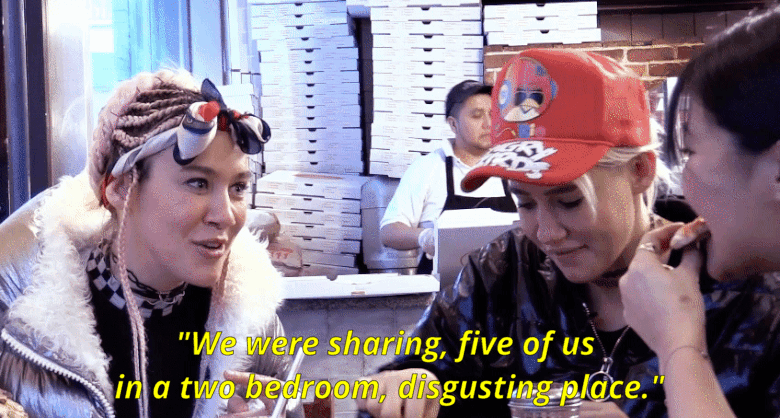 On how they almost left music behind ... for dental hygiene school:
"We were on a stage a while ago ... It was seven years ago. And we'd written for Kesha, Kylie [Minogue], Miley Cyrus, all the big DJs, and we were having hits, like bonafide hits around the world. But as a writer, you don't get your publishing royalties until eight months, twelve months after the actual release. And then we would get our royalties from our Top 10s in the UK, and we'd be like, 'Oh my God, we're going to have to get five hits a year to survive.' So, then Liv and I got to the point where we were like, 'We need to let go of this music biz.' Liv was enrolling to be a dental hygienist. And honestly, at that 11th hour everything changed. It just did this 180. We started DJing and we just got an agent. And we started getting booked and paid for playing a club. And we're like, we got the last laugh here."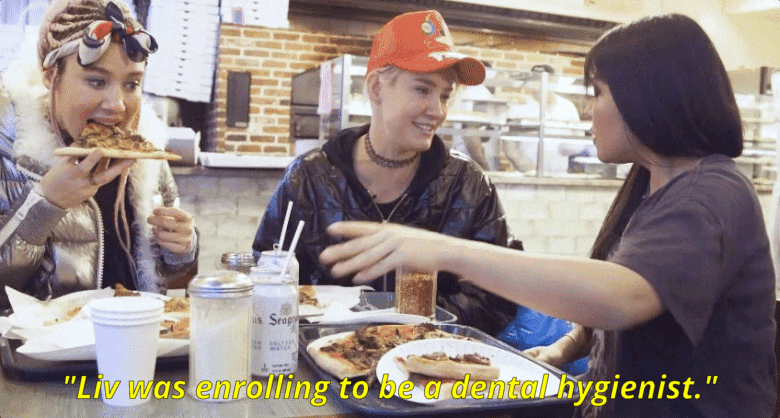 On their plans for 2018:
"We're playing four times already this year. We've already booked four times in New York alone. And, we're going to release loads more music. We're talking to a few different record labels now."
And while fans wait for the new NERVO music, they can listen to the duo's current single "Like Air" featuring Wolfpack, as well as their collaboration with Sofi Tukker, "Best Friend," which also features The Knocks and Alisa Ueno.