Katy Perry & Orlando Bloom Ready To Start A Family Soon: Report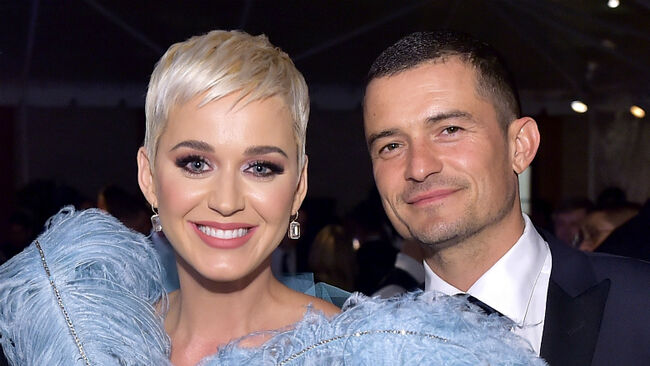 First comes love, then comes marriage, then comes Katy Perry and Orlando Bloom's baby in the baby carriage!
The newly engaged couple is reportedly making both wedding and baby plans. Following news of their recent engagement, a source told People, "Katy is slowing down her career this year," adding, they "want to get married and start a family sooner rather than later." An Orlando insider backed the claim, telling the mag, "They both want kids together and will prioritize this." Katy and Orlando's bundle of joy would mark baby number two for the S.M.A.R.T. Chase actor, who has an 8-year-old son, Flynn, with his ex-wife Miranda Kerr.
As previously reported, Katy and Orlando got engaged on Valentine's Day (February 14). They shared the news with their fans Friday (February 15) by posting a cropped photo of themselves that put Katy's new, giant sparkler— a flower-shaped diamond ring with a pink stone at its center — on display. A source told People the couple had been thinking long and hard about taking this next step in their relationship. "They've been talking about getting engaged for a while. After reconciling Katy has felt very secure with Orlando and they both knew it was different this time," the insider explained. "They made their relationship a priority and both of them literally flew all around the world to keep their relationship strong."
"She was in such a bad place after her split from Russell [Brand], so to be getting married again is a huge deal," said the source, referencing Katy's ex-husband, whom she split from in 2011. "Their friends and family are so happy and excited for them."