Are You Always Dropping Your Phone? The Toughest Smartphones Revealed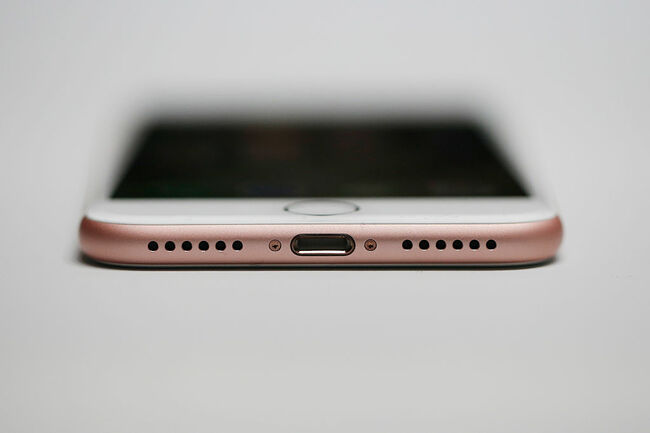 There are few things worse then shelling out hundreds, if not thousands, of dollars on a new smartphone only to destroy it by dropping it on the floor. But it turns out, there are some phones that are more likely to survive the clumsy drop, and a new report uncovers the best ones out there.
Tom's Guide just tested 12 of the leading handsets for their first ever Drop Everything report, revealing which phones out there are most likely to survive being dropped on the floor, and it may have you rethinking your next purchase.
The phone deemed the toughest overall is the Motorola Moto Z2 Force, which has a shatterproof display. That phone scored an 8.5 out of ten and is so durable it withstood multiple drops on both wood and concrete from four and six-feet high. Not only that, it also survived a plunge into a toilet and came out unscathed.
Now for iPhone users there is some good news. The iPhone X, which costs a whopping $1,000, earned the title of toughest non-ruggedized phone, earning a 6.6. It suffered the least damage from a four-foot drop of all other phones in this category.
But not all iPhones are created equally. The least durable phone overall proved to be the iPhone SE, which cracked so badly it didn't even make it through all rounds of testing.
Results of Tom's Guide Drop Test
Motorola Moto Z2 Force (8.5)
LG X Venture (6.6)
Apple iPhone X (6.2)
LG V30 (6.0)
Samsung Galaxy S9 (6.0)
Motorola Moto G5 Plus (5.1)
Apple iPhone 8 (4.9)
Google Pixel 2 XL (4.3)
Huawei Mate 10 Pro (4.3)
OnePlus 5T (4.3)
Samsung Galaxy Note 8 (4.3)
Apple iPhone SE (3.9)
Source: Tom's Guide

Todd Alan
Want to know more about Todd Alan? Get their official bio, social pages & articles on 101-3 KISS-FM!
Read more